Be beautifully bronzed in just 2 hours…tonight's the night to look amazing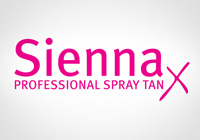 We all know that any outfit looks ten times better with a tan.
Infused with organic aloe vera and avocado extract, Tonight's the Night fast tan has been specially formulated to give a gorgeous tan that will develop quickly. The beauty of this spray tan is that it only needs to be left on the skin for up to 4 hours, and can then be washed off to reveal a perfect sunless tan.
So now you can be tanned and ready for this evening.

Instructions for use
For light to medium skin tones leave on for at least 2 hours
For medium to olive skin tones leave on for between 2 and 4 hours
Tan will last for up to five days*
* Depending on pre and post tan care.
To maximise the results of the tan you should avoid long bathing sessions, pat skin dry after washing and moisturise daily following the tan.

Gone are the days of the orange jibes that plagued the industry, as Sienna X spray tanning now gives a goreous, nautral-looking tan without the inherent dangers of skin damage that can result from over exposure to UVA/B rays, letting you look stunningly tanned all year round.
Just some of the reasons why you should have a Sienna X Spray Tan, its….
Quick- takes just 10 minutes
Safe - no UVA/UVB to damage your skin
So natural looking- different strengths to suit your skin type
Good for you- no wrinkles, just nourishing/moisturising ingredients
High profile- top tv shows love it
Confidence Boosting – you'll the love the way it makes you feel and look
Interested Simply call us on 07961 791321.